Mark as New

Bookmark Message

Subscribe to Message

Mute Message

Email to a Friend
Hi I want to improve my search for better search performance, please find the attachment enclosed.![alt text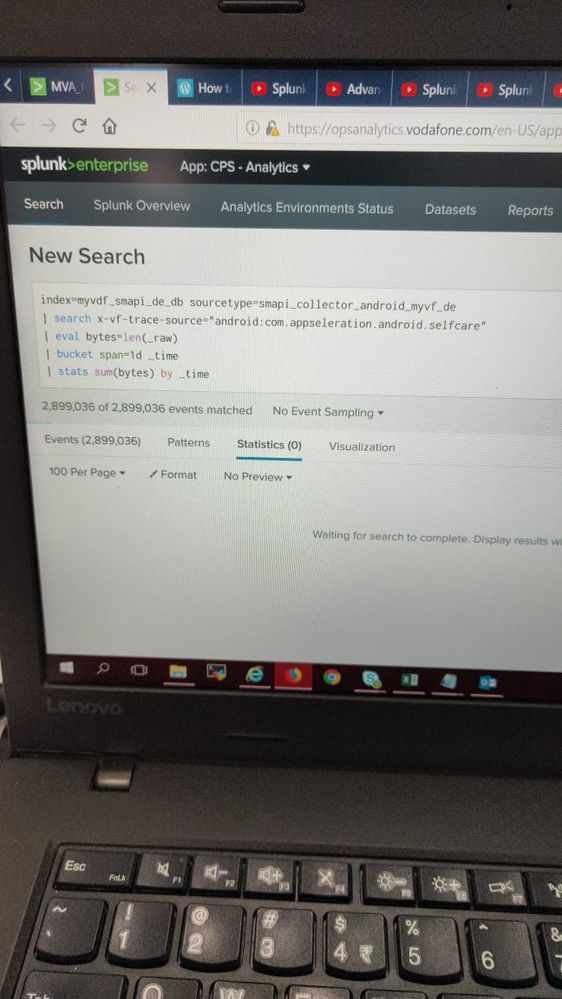 1 Solution
Mark as New

Bookmark Message

Subscribe to Message

Mute Message

Email to a Friend
@bapun18 only possibility in the query seems like you can just delete | search from your search so that filter for field x-vf-trace-source can be applied while fetching data from index. Please try out and confirm!
If the query performs for a day but not for multiple days, you can try using daily summary indexing.
If you can have index extraction for field x-vf-trace-source you can use tstats which would work way faster.
If indexed extraction is not possible you can explore data model acceleration.
Refer to documentation: https://docs.splunk.com/Documentation/Splunk/latest/Knowledge/Aboutsummaryindexing
____________________________________________
| makeresults | eval message= "Happy Splunking!!!"