Mark as New

Bookmark Message

Subscribe to Message

Mute Message
Hi
We are getting the following error message, I think I have a few options, but I am not sure what is the best.
I have read this but still not sure what to do.
https://docs.splunk.com/Documentation/Splunk/8.0.0/Indexer/Anomalousbuckets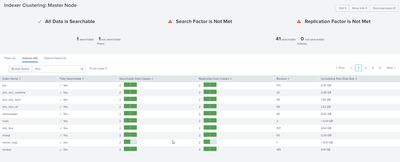 What are the pros and cons of each option?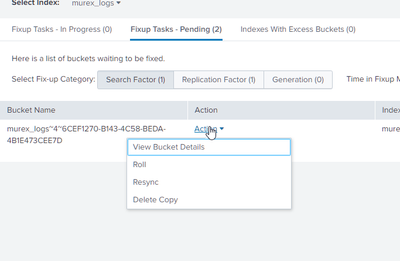 Or do I run a data rebalancing? On one Index, in this case, its a small index, so I should finish quickly...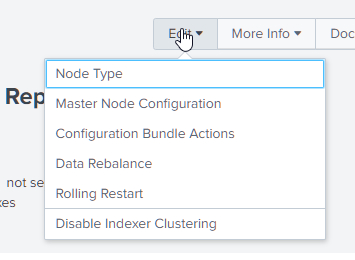 1 Solution
Mark as New

Bookmark Message

Subscribe to Message

Mute Message
Hey @robertlynch2020 ,
Both options are completely different for their use case. If SF/RF are not met, you should first identify the reason for not being met, and based on the reason you can decide if the roll/resync of bucket operation will help you achieve the cluster stability or not.
On the other hand, data rebalance is something that you would perform when the bucket distribution between the peers is uneven on a larger scale. For an instance, consider an indexer cluster of 3 peers with bucket distribution of 100, 150, and 1000 buckets on each peer. In this case, you would want to perform the data rebalance activity.
---
If the above answer helps, Karma is appreciated..!! 🙂