Mark as New

Bookmark Message

Subscribe to Message

Mute Message

Email to a Friend
Hi everyone,
I would like to ask some help regarding the alerts we are getting in Google Stackdriver. This is regarding the unacknowledged messages in our environment. We still don't know why there are so many unacknowledged messages for this add-on.
Please see image below.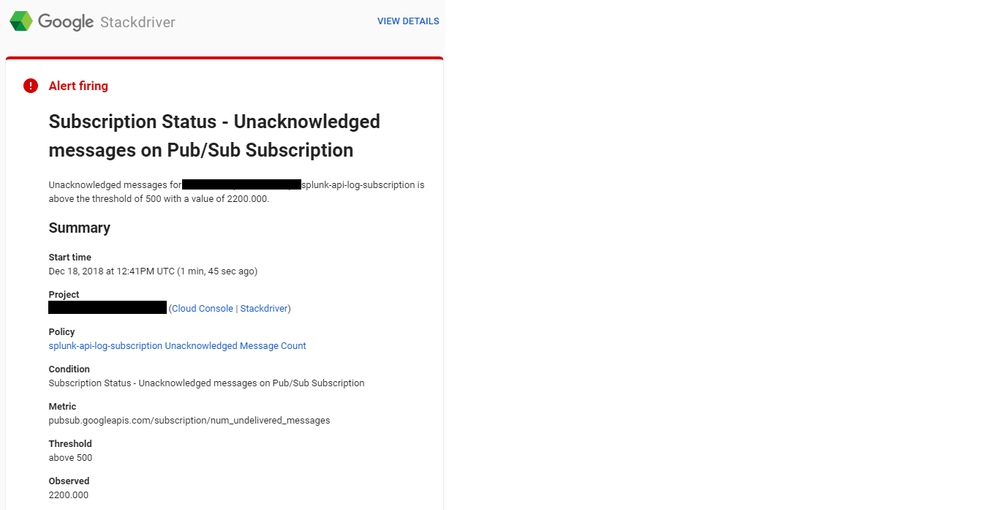 How to resolve this issue of unacknowledged messages? Note: The add-on is placed on the heavy forwarder.
1 Solution
Mark as New

Bookmark Message

Subscribe to Message

Mute Message

Email to a Friend